Want to become the best leader you can be?
Want your leadership team to achieve great things for your organization?
Want to build highly productive partnerships and collaboration with other organizations?
Want to bring your services to a new level of client-centered?
Want to learn how to effectively advocate for healthy public policy change?
Looking for a keynote address that is guaranteed to entertain, challenge, and inspire?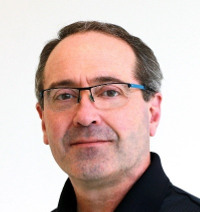 Hi I'm Todd Leader. I have spent my career leading change, not just talking about it. I have led programs to achieve two International Best Practice awards, and have led system transformation to achieve the best Mental Health and Addiction wait times in Nova Scotia, among many other such accomplishments. From that extensive experience leading real change, I can do more than provide you or your team with theory, information, fun little personality tests, and an overdose of slides. I can train you or your leadership team to inspire people to achieve greatness for your organization and for those you serve.
As a veteran in the Psychology Department at Saint Mary's University, and two-time recipient of the highest awards for Excellence in Teaching from the Saint Mary's University Students' Association, I assure you that you or your team will not be bored. Entertaining, funny, engaging, practical, and applied learning is what I provide. Let's talk about what you want to achieve and how I can help.